New Normal to Sharing Pre Packaged Communion in Churches
Pre Packaged Communion Cups for a safer meeting
Pre Packaged Communion cups, Why Change? Times have changed the way we do communion in large gatherings. We the fear of contamination amongst people the tearing of bread and sipping wine from the same cup is a no, no. Transferring of viruses and germs has become a real concern hence many Christians are turning to an alternative all in one Communion Cup.
The miracle meal top seal and foil seal open easier with no noise like any other pre-filled communion cup.

Made in U.S.A. – 100% purity with quality guaranteed. Ready to serve.

You no longer have to prepare the 'bread and juice' by hand, thus reducing the work of church staff or volunteers and also minimizing the risk of potential contamination

6 months Shelf Life – As each pre-filled communion cup is self-contained, they can be kept and served again at the next opportunity if they are not all consumed during your church service, no refrigeration required.

The plastic material of our communion cup is environment-friendly and can be recycled.
Advantages or Pre Packaged Communion Cups:
Single Serving cup with juice and wafer is sealed in a germ free enviroment
Easy to peel back the two layers which exposes the fresh juice and fresh wafer bread
No contamination from hand to mouth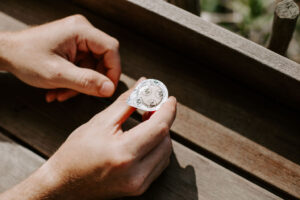 GET IN TOUCH
Office: 469.779.0147
Dominic: (817) 235-7063
Alidia: (817) 235-6161
Saba: (817) 233-0812
 info@themiraclemeal.com
2605 Lyndon B Johnson Fwy, Suite A, Dallas TX 75234, USA
COVID-19: We are giving priority to items that our customers need the most. You may experience shipping delays.
"He that dwelleth in the secret place of the most High shall abide under the shadow of the Almighty". – Psalm 91